Pettinato Children's Dentistry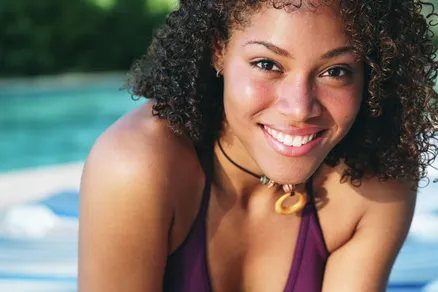 Pediatric Dentistry located in Wesley Chapel, FL
If your child has a tooth that's suffered extreme decay or damage, it's best to protect it with a crown. The compassionate dentists at Pettinato Children's Dentistry can help determine if a crown is the right treatment to restore the appearance and function of your child's tooth. With a convenient location in Wesley Chapel, Florida, it's never been easier to find expert pediatric dentistry for your family. Call to make an appointment or use the online booking tool at your convenience.
Crowns Q & A
What is a crown?
A crown is a tooth-shaped cap placed over a damaged tooth to restore its shape and function. In adults, crowns are often applied after a root canal or when a tooth is damaged from decay or injury. In some cases of severe decay or damage, it is necessary to treat a child with a crown.
Why would a child need a crown?
Crowns may be applied to permanent teeth in older children and teens, especially if there is extensive decay, a crack, or chip. Baby teeth can also receive a crown.
Your child's dentist might recommend a crown for your child for several reasons. For instance, a crown can provide extra protection for a tooth that is at high risk due to severe decay, or save a tooth that has been severely damaged and isn't ready to fall out. A crown can also prevent the quick spread of decay to other teeth.
Why is it important to save baby teeth if they are going to fall out anyway
Although baby teeth aren't permanent, they serve your child for many years. Baby teeth support the shape of the mouth and the development of speech patterns. These teeth also hold the space for permanent teeth, so that these come in more evenly and healthfully.
Saving the baby teeth can reduce the need for extensive orthodontic work later on in life.
What types of crowns are available?
Pediatric crowns are often made of stainless steel or a combination of silver metals, which is durable and inexpensive. Other advantages to using silver crowns on baby teeth include:
Full-coverage protection for the tooth
Attachments for other appliances, like space maintainers
Less likely to need retreatment
Pettinato Children's Dentistry also provides natural-looking white crowns, which blend in seamlessly with the rest of your child's teeth.
Does a crown require special care?
Your child will care for a tooth with a crown as they would the rest of their teeth. Daily oral hygiene that includes thorough brushing and flossing keeps the crown and underlying tooth healthy.
How is a crown applied to a tooth?
Your child's provider at Pettinato Children's Dentistry thoroughly cleans and removes any decay from the tooth that's receiving a crown. The dentist will then fit and cement the silver or white crown over the tooth.
Your child may, or may not, require local anesthesia during the procedure. Your child's dentist makes recommendations depending on your child's age and tolerance of previous dental treatments.
Book your child's crown evaluation at Pettinato Children's Dentistry today.
You can conveniently schedule either online or over the phone at (813) 907-3100.